Staff and patients at a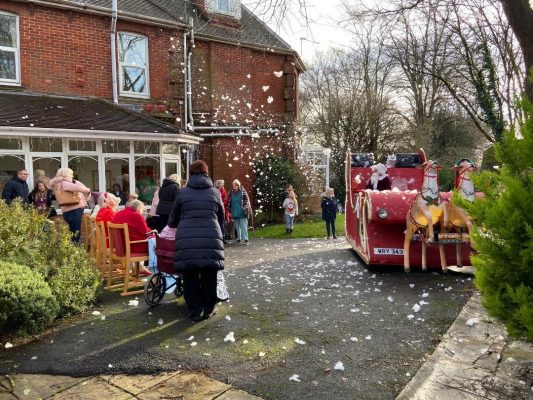 Winchester care home were paid a visit by Father Christmas.
The event saw The Round Table bring Santa's Sleigh to Brackenlea in Shawford – a 25 bed residential home specialising in dementia care.
Winchester Round Table is a charity that travels around Winchester throughout December to raise money for charities.
Stef Pinchback, activity coordinator at Brackenlea, said: "We feel its very important to give each resident the best possible Christmas.
"The Round Table hasn't been to visit a care home before in the Santa sleigh so we were very excited to receive an email saying they would come and visit the residents. The volunteers came especially for the care home and we will be forever grateful."